François Morelli

Biography - François Morelli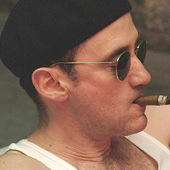 François Morelli is a Montreal-based multidisciplinary artist holding a BFA from Concordia University (1975) and a Masters of Fine Arts from Rutgers University, New Jersey. From 1981 to 1991, he lived and taught in New York where he created several graphic and sculptural installations, as well as other art practices that led him across North America, Europe and North Africa.
François Morelli pursues a trans-disciplinary practice in drawing, installation, performance, print media and sculpture that questions the status of artworks through their creative process and reception. Interested in notions of passage, circulation and transformation, his art often echoes past actions or events while examining relationships between artist and society, connecting individuals or relating the individual and the artwork.
His work has been exhibited internationally in museums, private galleries, artist-run centres and Contemporary Art events in Canada, the United States and Europe since 1976. Notably, he exhibited at the Musée du Québec (1979), the Musée d'art de Joliette (1980), the Musée Régional de Rimouski (1988), the Centro Culturale Canadese (Italie, 1989), the Horodner Romley Gallery (New York, 1994 and 1995), at Musée d'art contemporain de Montréal (1994), at La Vitrine (France, 2004) as well as at Joyce Yahouda Gallery (Montreal, 2006, 2008 and 2014). Morelli also participated in the Biennale de Montréal (2002) and the Biennale du Havre in France (2006). In 2007, he presented major installations at the Atlanta Contemporary Art Centre and at Hamilton Art Gallery. In 2011, he participated in the Québec Triennial (Musée d'art contemporain, Montréal).
In 2015, François Morelli was awarded the Conseil des arts et lettres du Québec's artist residency studio in Mumbai (India), as well as in New York (UE) in 2011. In 2004, he was awarded the Canada Council for the arts studio residency in Paris (France).
François Morelli received numerous awards including the Biennale de dessin, de l'estampe et du papier du Québec Award in 1993 and the Louis Comtois Prize in 2007, by the City of Montreal in collaboration with the Association des galeries d'art contemporain (AGAC).
François Morelli is represented by Joyce Yahouda Gallery.
Press
Exhibitions at the gallery
Extra muros exhibitions
News