Alana Riley

Biography - Alana Riley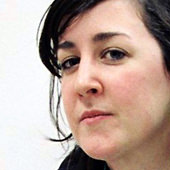 Alana Riley is a photographer and video artist based out of Montreal. She completed a Master of Fine Arts at the University of Southern California.
 Riley's work has been exhibited in solo and group shows in Canada, the United States, Europe and China.
 In Canada, her work has been exhibited at Rimouski Regional Museum (2010), at Baie-St-Paul Contemporary Art Museum (2008) and at Joyce Yahouda Gallery (Montreal, 2007, 2009 and 2010). In October 2014, her work will be presented as part of a group exhibition at the Elora Centre for the Arts (Elora, Ontario)
 Alana Riley has participated in numerous international exhibitions, notably at 511 Gallery (Lake Placid and New York, 2009), the Crawford Art Gallery (Ireland, 2011), at the National Sculpture Factory (Cork, Ireland 2009) and at the event, Contemporary Art Montreal, in Shanghai (2010). In 2012, Riley will be participating in a residency and exhibition at Opecta (Cologne, Germany).
In 2010, Alana Riley was nominated as a finalist of the Emerging Photographers of Canada 2010, by the Magenta Foundation. The same year, she was awarded the Pierre-Ayot Prize.
 Alana Riley is represented by Joyce Yahouda Gallery.
Press
Publications
Exhibitions at the gallery
Extra muros exhibitions
News